Central Coast Oil Management proudly distributes fresh oil dispensing and waste oil collection equipment by Frontline International.
Frontline International, Inc. consults, designs, manufactures, and distributes industry-leading equipment and value-added services for the storage and handling of cooking oil.
Equipment Options: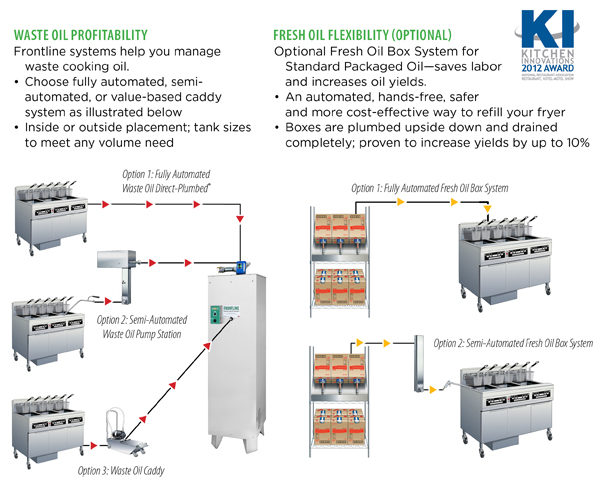 Choose the Smart Oil Management system that is right for you!